产品详情
/cleansing-cream-oil/0729238132214.html
每次购物均可获赠免费试用装并享受免基本邮费优惠。
购物满150美元可享免费2日送达服务!
一款由丝滑面霜转化而成的奢华洁面油,可轻松卸除厚重或防水型彩妆,令肌肤更显丝滑幼嫩,散发无与伦比的光泽。有助于对抗空气污染在肌肤表面形成的明显衰老痕迹的影响。
主要功效
Illuminating Complex EX蕴含珍贵的蚕丝和珍珠成分,有助于为肌肤保湿和重塑肌理,同时减少环境压力对肌肤造成的伤害。
双重清透洁面配方有助去除空气污染带来的颗粒物,同时去除表面污垢和多余皮脂。
全新阿甘树油带来丰盈肌肤的护理效果。
利用擦拭型清除法,保留皮肤的理想水分含量。
L-丝氨酸具有保湿功效,呈现柔滑丰盈的面容。
新配方的质地从霜变成油,带来细腻舒适的使用体验。
经皮肤科医生测试
如何使用
直接涂抹,无需沾湿双手或面部。
挤到指尖,以画圈方式按摩,直至彩妆完全溶解。
用纸巾彻底擦拭,或用冷水或温水冲洗。
Illuminating Complex EX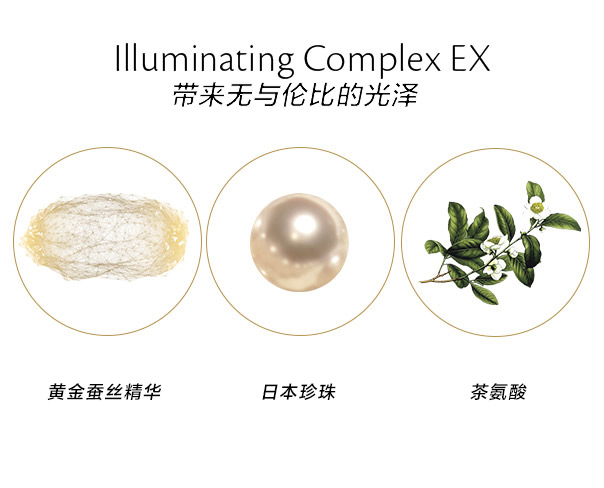 主要成分
黄金蚕丝精华
保持肌肤清透亮泽、丰盈柔滑。
日本珍珠
令肌肤如绸缎般光滑。
茶氨酸
匀净肤色。
黄芩萃取精华
这种传统的草本成分素有美容之名。
专属护肤方案
洁面是您护肤程序中 的第一步
将cleansing cream oil作为第一步使用,双重清洁效果为您彻底清除彩妆和污垢。之后将softening cleansing foam或clarifying cleansing foam作为您洁面程序的最后一步使用。
教程
泡沫洁面乳赋予您迷人光彩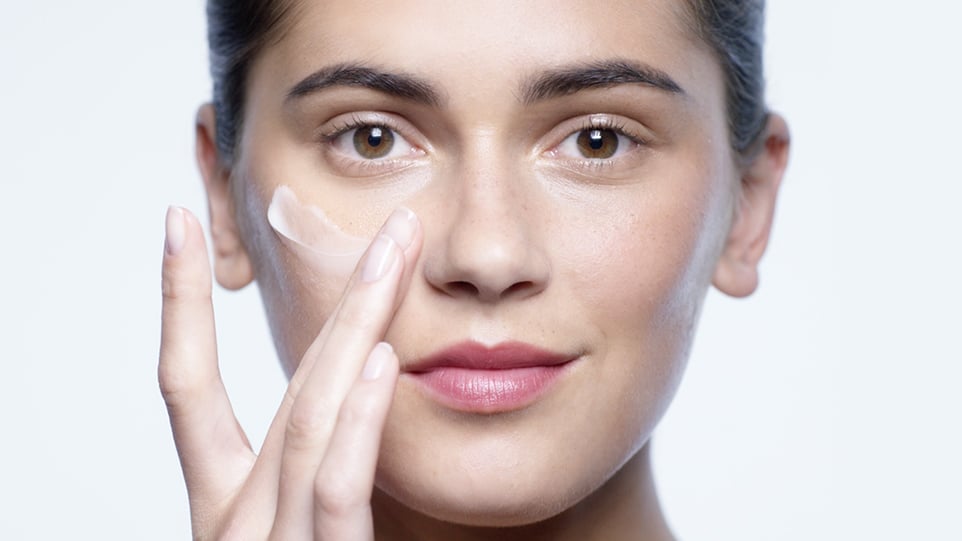 推荐
问题
Hello Can I use it around the eye area ?  Thank you so much 
Hi Nafrayou, Thank you for sharing your inquiry with us. Yes, we welcome you to apply our Cleansing Cream Oil onto dry skin. Circle the cream gently around the eye area to remove makeup like mascara. Then continue around the face to remove additional foundation, primers, sunblock, etc. After, simply wash off with warm water with a gentle wash cloth. Thank you, Clé de Peau Beauté.
发表日期:2018-12-27
how to use
Hi Patsy, We suggest applying the cleansing cream oil per instructions below: •Apply without wetting hands or face. •Squeeze onto fingertips and massage with circular motions until makeup is well dissolved. •Remove thoroughly with a tissue or rinse off with cool or lukewarm water. Thank you, Clé de Peau Beauté
发表日期:2018-02-08
After I used cleansing cream oil, do I still have to use softening cleansing foam? What are the cottons for and how do I apply it.
Hi- We recommend using our cleansing cream oil to remove makeup, followed by a cleansing foam to cleans the skin. Our cotton can be used to apply balancing lotions and emulsions for a truly luxurious experience.
发表日期:2016-12-06
Do I need to use cleansing foam after removing make up with cleansing cream oil?
Hi- Our cleansing cream oil is recommended to remove and break down makeup. We recommend to use a cleanser after to thoroughly remove impurities.
发表日期:2016-10-26
bvseo_sdk, dw_cartridge, 16.1.1, p_sdk_3.2.0
CLOUD, getContent, 104ms
questions, product
评价
Cleansing Cream Oil
评分: /
5
评论者
9
.
评分:

5

/

5
评论者
hzla
来自
best always
This has been my favorite for a long time and I am very happy with it! leaves my face very soft.
发表日期:2019-08-31
评分:

5

/

5
评论者
Maru
来自
amazing makeup remover
i always use water proof makeup, this oil cleansing cream removes everything from my face. leaves my skin clean and moisturized
发表日期:2019-08-13
评分:

4

/

5
评论者
beautysays
来自
removes make up but it's a bit thick
thicker than other cleansing oils which makes it a bit of a bother to remove with soap. Sometimes if you're not careful, you will leave a slightly oily residue. That said, the product works to loosen and breakup makeup, even the toughest mineral sun block.
发表日期:2019-07-17
评分:

5

/

5
评论者
Domi
来自
Great for dry skin!
This product melts make up in an instant. Great consistency and pleasant to massage into skin. Leaves face feeling moist , not dry. Love this cleanser.
发表日期:2019-07-16
评分:

4

/

5
评论者
Hana
来自
Bye, Makeup
I keep this in my gym bag for after-work sweat sessions, so I don't leave the weight room looking like Alice Cooper.
发表日期:2019-07-15
评分:

5

/

5
评论者
EzekielsAccessories
来自
Best choice for first step in cleansing.
I always start the cleansing process with a balm or oil. The Cleansing Cream Oil is by far the easiest to use. It starts as a cream and quickly turns into a oil (without dribbling all over your hand like an oil does). It feels amazing on the skin! After rinsing, I follow up with a cleansing foam.
发表日期:2018-09-18
评分:

5

/

5
评论者
Claire D
来自
Best cleanser
I love love love this cleanser. It's a cream oil but it somehow feels light and smooth. I received a sample of this and the foaming cleanser and this product made my skin feel so much cleaner, without that stretchy tight feeling. It takes off all my makeup, cleans out all my pores, and rinses off so well. Plus it smells amazing!
发表日期:2018-03-16
评分:

5

/

5
评论者
Mito
来自
Great oil
I can't live without oil cleaners and this a wonderful one... silky, moisty, Thea Nell is great and it leaves your skin like a baby
发表日期:2017-11-01
bvseo_sdk, dw_cartridge, 16.1.1, p_sdk_3.2.0
CLOUD, getContent, 101ms
评价,产品