产品详情
/la-cr%C3%A8me/0729238118379.html
每次购物均可获赠免费试用装并享受免基本邮费优惠。
购物满150美元可享免费2日送达服务!
多效乳霜,{[#0]}周用量,滋养您的每层肌肤,抵抗衰老并修正肤色。显著紧致和美白肌肤,同时改善皱纹和肌理,缩小毛孔,带来光彩照人的年轻容颜。
主要功效
Illuminating Complex EX蕴含珍贵的蚕丝和珍珠成分,有助于为肌肤保湿和重塑肌理,同时减少环境压力对肌肤造成的伤害。
帮助祛除细纹,令肌肤更显紧致、富有弹性。明显减轻肌肤松垂现象。最大程度地消除色斑,重现亮白清透美肌。
蕴含通过抗衰老研究开发的专业成分(肌醇、迷迭香萃取精华、蜜柑皮萃取精华),可改善肌肤状况,为肌肤注入活力。*
提升清晨时肌肤的水润度、弹性和紧致度。
为肌肤补充维生素ACE,这是一种有效的抗皱护理成分。
配方中含有密集焕白成分4MSK。
质地丰润奢华,令肌肤散发年轻光彩。
散发深邃优雅的天然玫瑰和珍稀兰花芳香。
* 经体外测试
如何使用
作为夜间护肤程序的最后一步使用。将少量乳霜挤于指尖,在整个面部缓缓涂匀。
将掌心贴在脸颊上,从下颔向上推至太阳穴。重复3次。
Illuminating Complex EX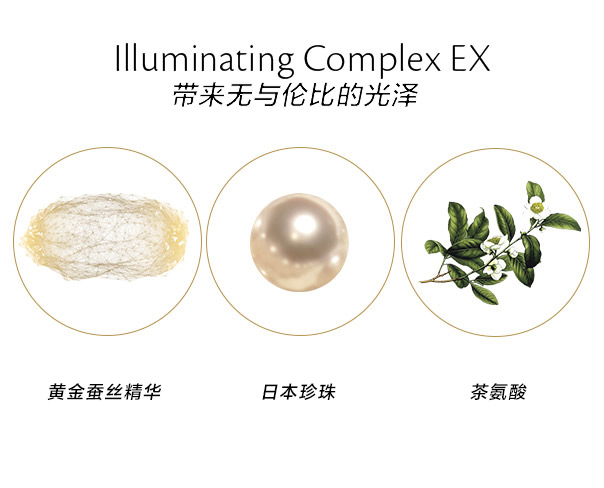 主要成分
黄金蚕丝精华
保持肌肤清透亮泽、丰盈柔滑。
日本珍珠
令肌肤如绸缎般光滑。
茶氨酸
匀净肤色。
黄芩萃取精华
这种传统的草本成分素有美容之名。
主要成分
主要成分
甘草根萃取精华
紧致肌肤
松树萃取精华
预防松垂
温州蜜柑皮萃取精华
减少皱纹出现
迷迭香萃取精华
令肌肤更加细腻
无
产品探秘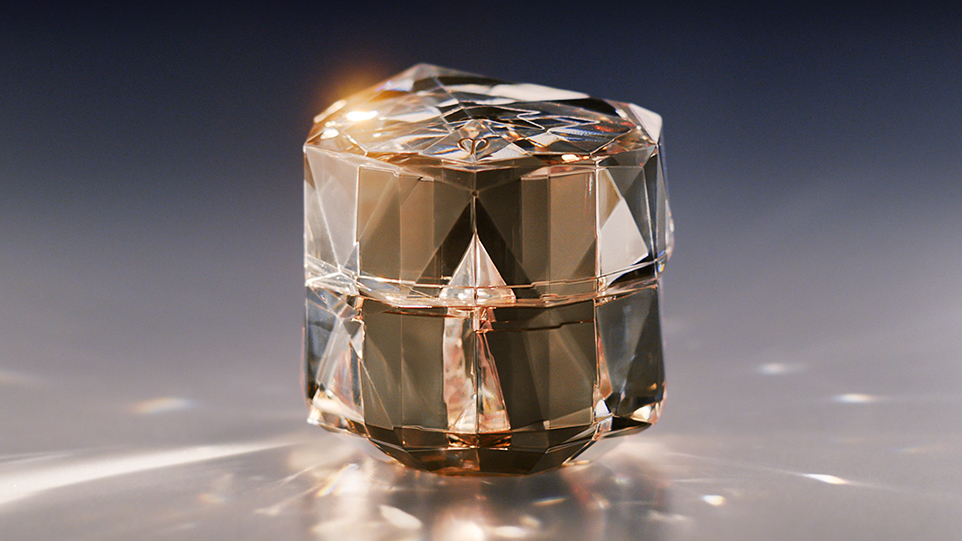 推荐
问题
the list of benefits for the cream include a visible firming of the skin.    how does this compare to the firming serum?    (i absollutely cannot afford both!!)
Hi, thanks for your inquiry. The choice will depend on your specific concerns. The Firming Serum Supreme specifically works to visibly firm, lift, and tighten skin from every angle with revolutionary new 4D-Boosting Technology. La Creme is a multi-benefit cream that works in every layer of the skin for the ultimate age-defiance and correction. It also helps visibly firm and tighten skin while also visibly brightening and addressing the appearance of wrinkles, texture, and pores for a youthful and radiant look. If you have any further questions, please feel free to contact us at concierge@cledepeaubeaute.com.
发表日期:2019-09-24
What this cream use for? 
This product is used as the final step in your evening skincare routine. Illuminating Complex EX, precious silk, and pearl elements help moisturize and retexturize skin while reducing the appearance of damage caused by environmental stress. If you have further questions feel free to contact us at concierge@cledepeaubeaute.com!
发表日期:2019-09-05
haii.. excuse me, i just wondering.. can i use this series (la creme,la serum,intensive eyecontour cream) every night for my ages?i am 30years old.. thankyou 
Hi - thank you for inquiring! Yes, you can use these every day/night. Using all of the above will maximize the effectiveness for healthy, resilient skin. If there is any way we can help you further, please email us at concierge@cledepeaubeaute.com.
发表日期:2019-05-07
I've been using La Creme day and night for a few months and love it.  Is this one a new la creme because I noticed it had retinol.  Also is it ok to use day and night.  Thank you Lois Howard
Hi Lois- We suggest using it just at night but if you are using it during the day with no irritation, we suggest using an SPF, definitely!
发表日期:2019-05-06
I have a sample that I love. I am trying to buy Clé de Peau Beaute wrinkle correcting concentrate. Can you tell me the new name of the same product so I can purchase it?
Hi There- here's a link to purchase it on our site: https://www.cledepeaubeaute.com/wrinkle-correcting-concentrate/0729238329874.html
发表日期:2019-02-21
Due to the retinol ACE ingredient, would this be considered safe to use for pregnant women? 
Hi Sarah N, Thank you for taking a moment to contact us. There is nothing we take more seriously than the safety and well-being of our customers. Clé de Peau Beauté is committed to using top quality ingredients with the highest level of purity, and all of our formulations undergo rigorous quality, health, and safety testing. If you have any personal concerns about the use of specific products during pregnancy, we suggest consulting with your physician. Please let us know if we can be of further assistance. Thank you, Clé de Peau Beauté.
发表日期:2019-01-22
Hi. My name is Sarah Kinkaid and I recently ordered over $200 in products. I received the complementary shipping, but there were no free samples, as indicated there would be. I had looked forward to this, as I would like to try more of the products.
Hi Sarah Kinkaid, Thank you for sharing your inquiry with us. We apologize for the inconvenience of your check-out experience. Our samples that are offered at check-out are sometimes difficult to find. Inside your "shopping bag" there's a tab that says, 'Select Your Samples'. Tap that and after it will pop out where you can select each individual packet sample up to the amount indicated. Should you have further questions, we welcome you to contact our customer care department Phone: 1 (888) 678-5574 Email: customercare@cledepeaubeaute.com. Thank you, Clé de Peau Beauté.
发表日期:2019-01-02
Can I use this around my eyes?
Hi Joyce16, Thank you for sharing your inquiry with us. Yes, we welcome you to apply La creme around your eyes in the evening only. Thank you, Clé de Peau Beauté.
发表日期:2018-12-03
bvseo_sdk, dw_cartridge, 16.1.1, p_sdk_3.2.0
CLOUD, getContent, 10ms
questions, product
评价
评分:

5

/

5
评论者
Khai
来自
Perfect for the price and quality
I am so happy that I bought the right things, after first or two times used my skin turn bright glowing and visible pores dewy skin. It can see a big difference before and after used. The texture of La Creme is rich but not heavy and feels really, really creamy, but after you apply it onto the face, and massage it in, the heaviness disappears and you're left with a soft moisturizer that blends into the skin. Overall I love this product so much.
发表日期:2019-09-01
评分:

5

/

5
评论者
GinnaVi
来自
La Creme silky magic
My 70+ wonderful Aunt turned me onto the silky magic of La Creme. I have received tons of compliments on how bright and young I look when I use it. Love the overnight lip treatment, too! Well worth the money.
发表日期:2019-08-30
评分:

5

/

5
评论者
AnhHo
来自
Excellent Cream
I love this cream so much !!! It is a bit pricey but worth it.
发表日期:2019-08-30
评分:

5

/

5
评论者
Anna li
来自
AMAZING night cream
I've used this cream for two years. It totally makes my skin so smooth. Really love
发表日期:2019-08-20
评分:

5

/

5
评论者
ZsazsaYaYa
来自
Night time decadence
I have been using CDP skin care products for years now and I love them all. La Creme is a night time favorite. I love the the feel of it on my skin and I even love applying it. I am also loving the new Wrinkle Smoothing Serum Supreme.
发表日期:2019-08-17
评分:

5

/

5
评论者
supremewill
来自
Yes
I bought this from Nordstrom and love it. The cosmetic counter employee thought I was buying it for my mother and thought I was in my early 20s. I'm 37 lol. I use a bunch of other CDP products and clearly they work.
发表日期:2019-08-06
评分:

5

/

5
评论者
porky
来自
goes on smooth, makes your skin look flawless afterwards
发表日期:2019-07-31
评分:

5

/

5
评论者
Stalker401
来自
Amazing product
I have been using the Clé de Peau skincare line for over a year now and there are not enough accolades to give these products. I have been a long time user of the concealer and when I went to Barney's to buy more, the skincare consultant gave me samples of the skin care line (le crème, le serum, day cream, softening lotion, cleansing foam and oil) and I have been hooked ever since. A good friend of mine is also now using the products. Thank you for making products that do what they say they will.
发表日期:2019-07-30
bvseo_sdk, dw_cartridge, 16.1.1, p_sdk_3.2.0
CLOUD, getContent, 8ms
评价,产品