图片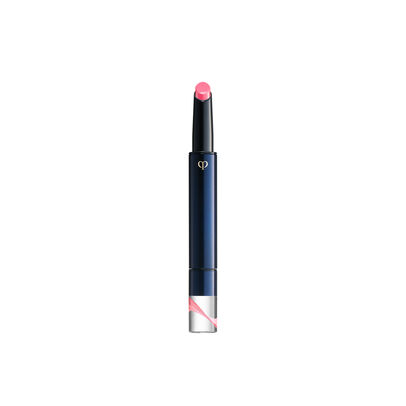 缩放
产品详情
/refined-lip-luminizer/0729238146686.html
每次购物均可获赠免费试用装并享受免基本邮费优惠。
购物满150美元可享免费2日送达服务!
这款细管保湿唇膏让您拥有晶莹剔透、娇艳瑰丽的唇色。
主要功效
只需轻轻一扫,这款优雅的细管唇膏即可为双唇赋予晶莹透亮的光泽。
这款唇膏融入了精油成分,涂抹顺畅,可令双唇360度更显饱满弹润,轮廓分明。
每个色号均令人联想起叛逆精神与凡尔赛宫奢靡的洛可可风格。
如坚持使用,摩洛哥坚果油等护肤成分可改善双唇干燥皲裂现象。
多效合一的伸缩式唇膏造型俏皮现代。
管底的色号提示帮助您在携带多支唇膏时轻松区分不同色号。
护唇膏、唇彩和保湿唇膏融为一体:清爽精油可为双唇补充水分,持色达8小时之久。
全新技术可集中光线,提升唇部轮廓。
精油可显著消除双唇的粗糙或皱纹,塑造饱满匀净的妆效。
蕴含天然玫瑰清香。
效果
涂抹之后
98%的使用者表示质地细腻,涂抹顺畅
100%的使用者表示质地极为光滑
95%的使用者表示可在干燥或开裂的双唇上顺畅涂抹
96%的使用者表示其纤细设计有助于一笔打造完美妆效
93%的使用者表示双唇显得柔软、饱满和立体
96%的使用者表示可为双唇赋予奢华光泽
95%的使用者表示可为双唇赋予优雅剔透的色泽
1周之后
坚持使用后,87%的使用者感觉双唇更加饱满弹润
94%的使用者表示可塑造华丽妆效
91%的使用者喜欢这款唇膏

2017年9月-10月对南非104位女性进行测试。

经皮肤科医生测试
主要成分
New Focus Powder可聚集和反射光线,勾勒出双唇的自然轮廓。
New Melting Fit Oil可造就细腻质地,在体温下融化在嘴唇上。
Light Focusing Oil可使双唇表面均匀,塑造轮廓分明的丰满双唇。
Contouring Powder塑造鲜明的对比效果,凸显立体感。
蕴含Illuminating Hydro-Wrap Complex和优质摩洛哥坚果油等护肤成分,可长达4小时发挥保湿功效,坚持使用还能解决干燥和粗糙问题。
如何使用
初次使用时,逆时针扭转底部的转盘直至将唇膏旋出。之后使用时,旋转转盘至理想长度,最长可达3mm。
从嘴唇边缘向中央直接涂抹唇膏。
使用之后,顺时针旋转底部转盘,将唇膏收回。
避免将唇膏旋出超过3mm,这会造成唇膏无法收回。
效果经过证实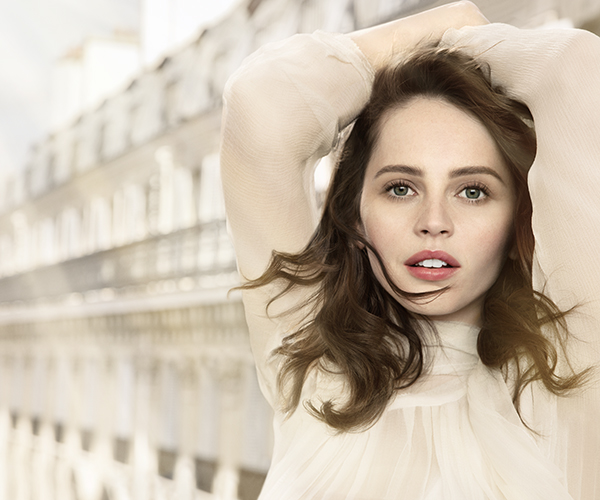 效果经过证实
使用后立即见效:
• 100%的使用者表示质地极为光滑
• 96%的使用者表示能勾勒出嘴唇的性感轮廓
• 95%的使用者表示能为嘴唇赋予清透优雅的色彩
使用1周后:
• 94%的使用者表示能塑造出华丽妆效
• 88%的使用者表示让人有自拍的冲动
2017年9月-10月对南非104位女性进行测试。
视频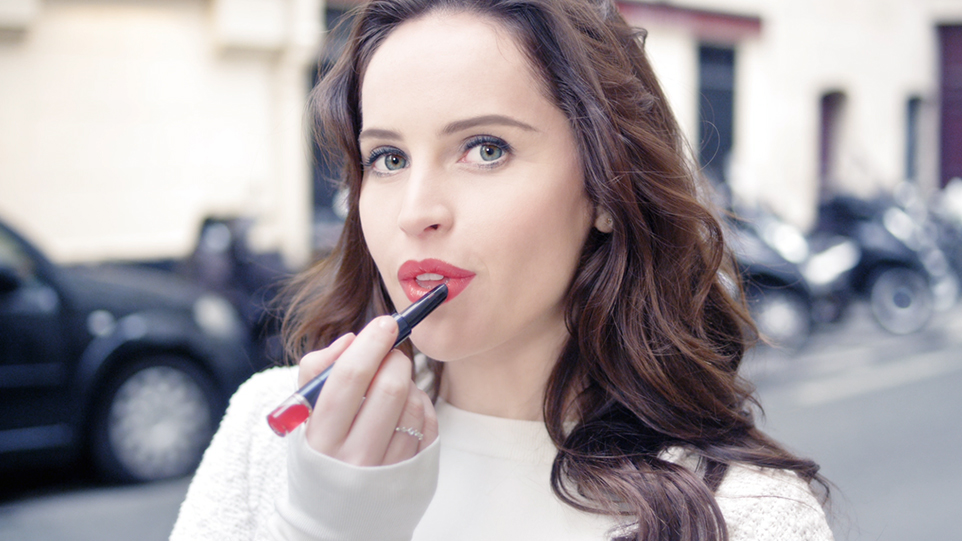 涂抹Refined Lip Luminizer的Felicity Jones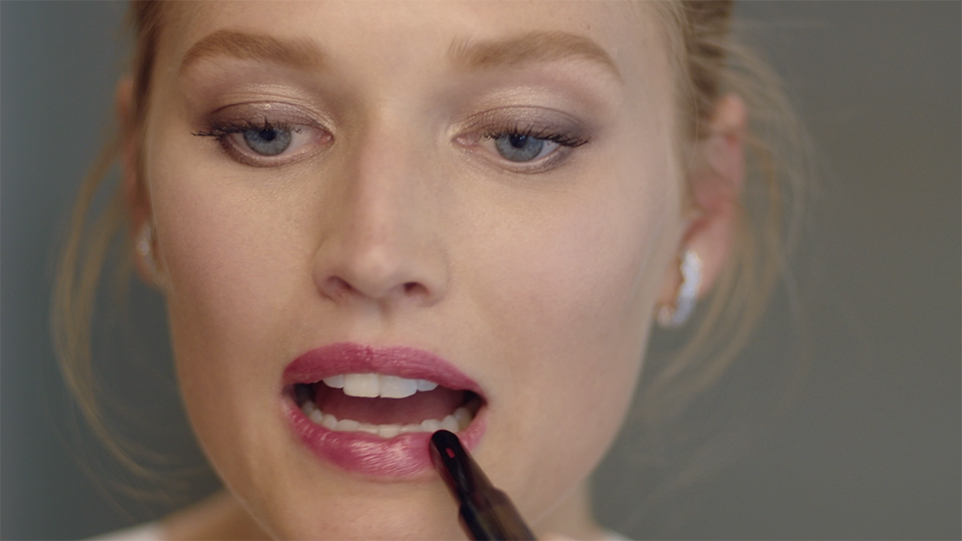 Toni Garrn演绎匀净梦幻的妆效
Kozue Akimoto演绎自然感日间妆容
推荐
问题
Its cost 58 $ for one lipstick ???lower the price and I'll buy one from u
Thank you for your feedback! Many factors contribute to the pricing of our products. Our lipstick features quality ingredients that are backed by science to ensure long lasting hydration and radiant sheer color with just one swipe. If you have any questions or if there is any way we can help you, please feel free to contact us at concierge@cledepeaubeaute.com!
发表日期:2019-05-09
I'm interested in trying the refined lip luminar. Are you able to send out samples.
Hi Sarah, I'm sorry, we do not have any samples at this time! If we can provide you with any other information regarding the Refined Lip Luminizer or our other products, feel free to email us at concierge@cledepeaubeaute.com!
发表日期:2019-05-07
Will the holders from the previous sticks fit the new formula?
Hi TBG024, Thank you for sharing your inquiry with us. Our new all-in-one Refined Lip Luminizer will not have a refill option. We apologize for any inconvenience this may pose. Thank you, Clé de Peau Beauté.
发表日期:2019-01-29
What is the current comparable shade for 131 Touche de rouge lipstick? This has been discontinued.
I have a lip luminizer which has a number 214 on it followed by 4127GA. What color is it please so I can reorder 
my refill says number 233. what color would that be?
Which colors are best if you like coral/rose shades?  I am a brunette with medium shin color.  I currently like revlon constantly coral.
I am a 69 year old auburn with hi-lights lady who loves wearing lipstick. I have a few freckles with a medium skin tone. I do not like the typical orange colors that makeup sales associates try to make me purchase. Any suggestions?
bvseo_sdk, dw_cartridge, 16.1.1, p_sdk_3.2.0
CLOUD, getContent, 118ms
questions, product
评价
Refined Lip Luminizer
评分: /
5
评论者
35
.
评分:

5

/

5
评论者
Nellie12345
来自
Great purchase!
This product is perfect, nice packaging and wonderful color!
发表日期:2019-12-03
评分:

4

/

5
评论者
NellieJoy
来自
Very hydrating
Very hydrating lip color that makes my lips so smooth. I am giving only 4 stars because it's not very long lasting.
发表日期:2019-11-06
评分:

5

/

5
评论者
HapaMom
来自
Beautiful Lipstick
This lipstick is very smooth & moisturizing. I love that the casing has the color on the end so that I'm not digging through all my lipstick trying to guess the colors. Love this Lip Luminizer so much I'll probably get it in more colors!
发表日期:2019-09-01
评分:

5

/

5
评论者
Jeanette
来自
Perfect summer lip!
This is a great lip product. It's moisturizing and a it's a hint of color!
发表日期:2019-08-31
评分:

5

/

5
评论者
Catya
来自
Can't go wrong with these!
I have 1 Old Rose, 2 Lavender and 5 Perfect Peach and love them. The texture is better than the previous version and wear time is longer. Very hydrating and easy to apply. These really smooth my lips and make them look more plump. Will definitely be buying more in the future.
发表日期:2019-08-30
评分:

5

/

5
评论者
froggie
来自
A healthy and natural look effect
I have 6 lispticks in hand which can last for at least 10 months and yet still can't ressist this item when I first tested it. I bought no. 9. The effect is so natural, my lips look like a young girl healthy pink lips! Suitable for daily use. I bought another new love in CDP.
发表日期:2019-08-24
评分:

5

/

5
评论者
Frankie K
来自
My ride or die go to for perfect, no effort look!
I've had mine for awhile now and nothing else I have in a lip product comes close to what I feel it's doing both in results & appearance. It's super emollient and moisturizing so it is the perfect balm for dry lips and gives the perfect sheen and long lasting, natural color. When I don't want to have to think about my look but want to look polished & put together, this always does the trick. It's like having a makeup artist in your purse. Don't leave home without it.
发表日期:2019-07-30
评分:

5

/

5
评论者
ShirleeB
来自
Love it.
I purchased this a couple of weeks ago and I love the color and feel of the lip luminizer. It is my favorite lip color. I carry it everywhere.
发表日期:2019-07-30
bvseo_sdk, dw_cartridge, 16.1.1, p_sdk_3.2.0
CLOUD, getContent, 140ms
评价,产品