图片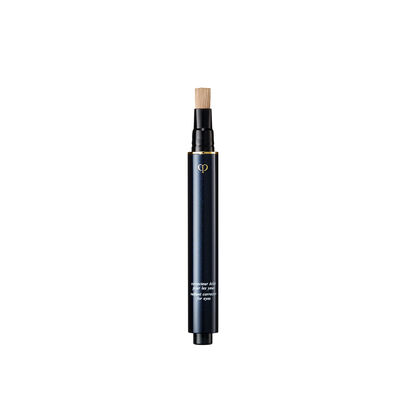 缩放
产品详情
/radiant-corrector-for-eyes/0729238146006.html
每次购物均可获赠免费试用装并享受免基本邮费优惠。
购物满150美元可享免费2日送达服务!
蕴含珍珠的革命性遮瑕膏可为面容带来色彩与光泽。全新液体配方具有可叠加的莹亮遮瑕效果和强力护肤功效,立即缓解明显的眼周皮肤问题并长期发挥功效,塑造亮泽剔透的美肌。
主要功效
兼具彩妆和护肤功效,可有效遮盖黑眼圈并缓解肌肤暗沉问题,持续使用还可从根本上解决这些问题。
涂抹后可显著消除细纹。
低到中度遮瑕效果,带来持久光泽。
透薄液体配方可为肌肤保湿补水,并避免嵌入细纹内。
妆效持久,长达8小时保湿补水。
柔软上妆刷专为细嫩眼周部位设计,方便随时补妆。
与屡获殊荣的Concealer SPF 25遮瑕棒师出同门。
最好的眼下遮瑕膏,适合细嫩眼周区域干燥缺水者。
含有抗氧化剂成分。
两种珍珠为肌肤赋予色彩和光泽,轻轻一抹即可消除黑眼圈和肤色暗沉问题。
具有肤色修正功效的珍珠可补充眼周部位缺乏的红色和黄色素,避免出现不自然的橙色或黄色阴影。
焕采珍珠可反射光线,发挥提亮功效。
肤色不再暗沉,整个面部呈现完美无瑕的透亮光泽。
经皮肤科医师和眼科专家验证。
效果
使用后立即见效
95%表示涂用流畅,质地水润
95%表示黑眼圈得到淡化
92%表示眼周部位更明亮
93%表示可为肌肤遮瑕但丝毫不觉厚重
持续使用4周后
84%感到皮肤更加健康
82%感到皮肤更加光滑
81%表示皮肤更显莹透
2017年4月-5月对93名美国女性进行的测试。
主要成分
蕴含Illuminating Complex EX,这种特殊的保湿成分组合有助于减少环境压力对肌肤造成的伤害。
先进光学和均衡发光技术可消除黑眼圈、暗沉和肤色不均等问题。
山楂花提取物和香姜提取物具有提亮功效,而板栗果实则可对抗氧化作用。**经体外测试
如何使用
液体遮瑕膏并非专门针对眼周部位,可涂抹于任何存在皮肤问题的区域以及鼻子周围。
首次使用时,缓慢按压管体末端的按钮约20次,直至遮瑕液从刷头溢出。
将遮瑕液直接涂抹在皮肤上并抹开,必要时用指尖轻轻抹匀。
在使用护肤产品或妆前乳之后涂抹。
如要获得最佳遮瑕效果,请在使用粉底之前,或粉底液和粉底霜之后涂抹。
如需随时补妆,请避免遮盖腮红(如有涂抹)。
使用后,擦掉刷头上多余的遮瑕液,并紧紧关上盖子。
随时进行妆前打底、遮瑕和提亮的诀窍:
将Radiant Corrector for Eyes用作妆前乳,打造完美无瑕的唇膏和眼影妆效。
如要遮盖凸起的疤痕,请使用透薄的Radiant Corrector for Eyes。如要遮盖平滑的疤痕,最好使用具全面遮盖力的哑光遮瑕膏Concealer SPF 25。使用Refining Pressed Powder LX为两款遮瑕膏定妆。
既可用于提亮面部凸起部位,也可修饰妆容,勾勒棱角。
主要成分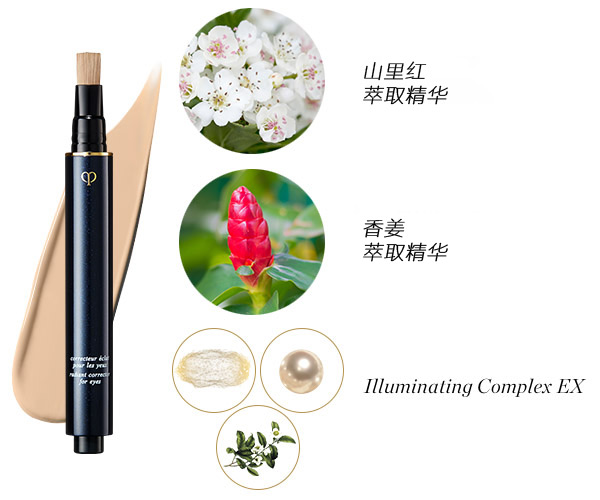 Radiant Corrector关键成分
配方蕴含 单子山楂花提取物 和 香姜提取物 可消除黑眼圈并提亮肤色。
产品特性 Illuminating Complex EX。Clé de Peau Beauté独创成分,可为肌肤保湿补水,并减少环境压力对肌肤造成的伤害。
含有 栗果提取物 可对抗皮肤氧化。*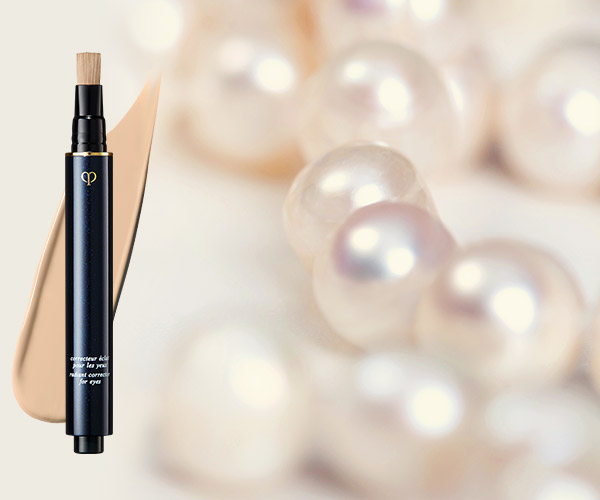 蕴含珍珠的提亮和肤色修正遮瑕膏
两种珍珠为肌肤赋予色彩和光泽,轻轻一抹即可消除黑眼圈和肤色暗沉问题。
具有肤色修正功效的珍珠可补充眼周部位缺乏的红色和黄色素,避免出现不自然的橙色或黄色阴影。
焕采珍珠可反射光线,发挥提亮功效。
肤色不再暗沉,整个面部呈现完美无瑕的透亮光泽。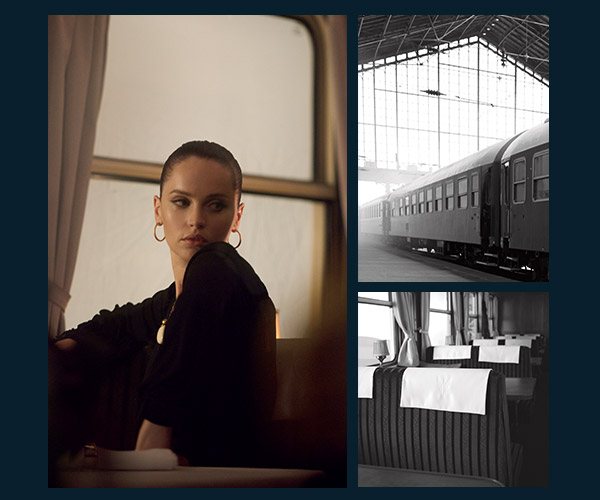 效果经过证实
使用后立即见效
95%表示涂用流畅,质地水润
95%表示黑眼圈得到淡化
92%表示眼周部位更明亮
93%表示可为肌肤遮瑕但丝毫不觉厚重
Radiant Corrector视频轮播图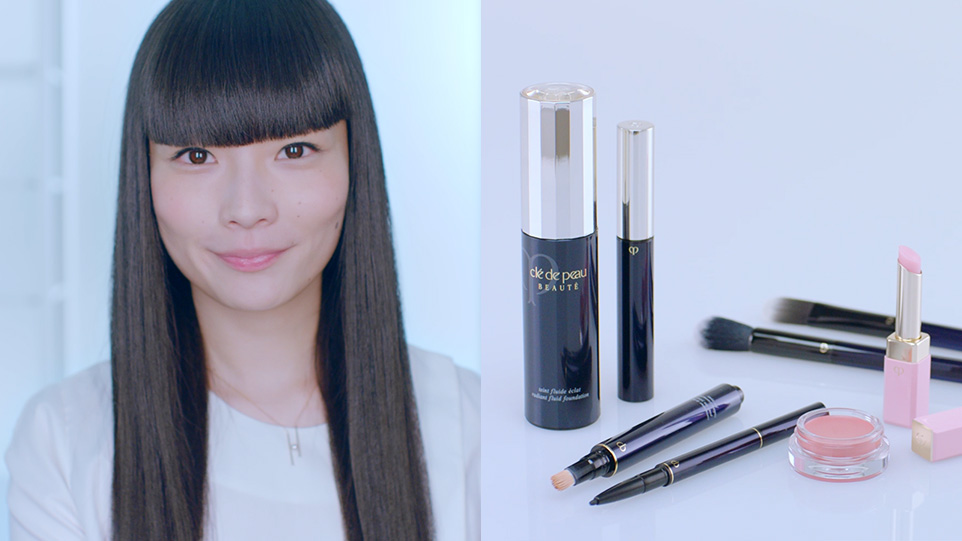 与Kozue Akimoto一同体验每天焕然新生的面容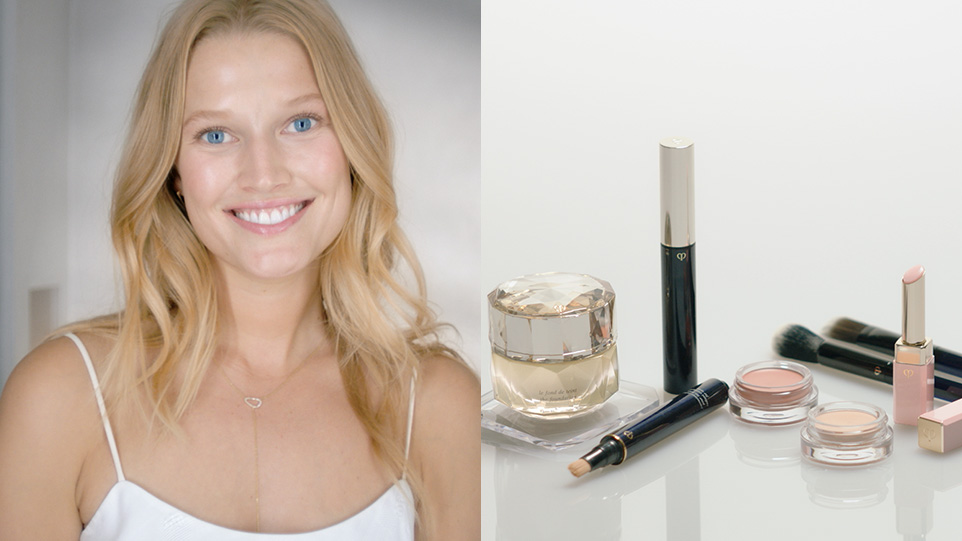 与Toni Garrn一同体验每天焕然新生的面容
推荐
问题
I'm Asian and have fair coloring but still a little Yellowish undertone. What shade would you recommend for me?
Thank you for your inquiry. You're welcome to go through our prompt underneath the shade list that says "Find Your Perfect Shade" and answer the questions in attempts to find the best match. If you do go this route, it is likely the shade will work for you, but, know that we would help you exchange for the proper shade if need be. Our priority is making sure you get the best one for you! You're also welcome to contact us at concierge@cledepeaubeaute.com to speak with someone to help you with this directly.
发表日期:2019-12-10
If I am b/w ivory and beige for your original concealer which shade should I choose for your radiant eye concealer
Hello- I would suggest Ivory as this product is about brightening as well as coverage. Thank you, Clé de Peau Beauté Beauty Concierge
发表日期:2019-10-17
I have terrible dark circles around my eyes.  What color is best for that 
Hi - it depends on your skin tone. You're welcome to choose based on our product photos, and if you find that it's not a perfect fit we offer free exchanges. You can also contact us at concierge@cledepeaubeaute.com, and tell us what shade you're using in a different concealer and we will match it for you.
发表日期:2019-10-08
Hi there, I'm very interested in purchasing this, but I'm not sure if I should get the lightest color, or the 2nd Beige color. Is there anything I can reference to know? Do you have anyone who can IQ my skin color virtually to help determine? 
Hi - thank you for your inquiry. Our concierge at concierge@cledepeaubeaute.com would be happy to assist you with this. It could also be helpful if you send over the product/shade of a current concealer that you use - we can match it for you. If you do decide to purchase based off of the product photos, know that you will be able to exchange for free if needed! Our priority is helping you find the best fit.
发表日期:2019-10-01
I've tried every concealer for my dark circles, they are dark blue. YSL touché eclat does nothing. Elizabeth Arden, nothing. I've wasted so much money, if yours doesn't work, can I return it for a refund? I'm a medium color, I use Arden 06 beige
Hi - thank you for your inquiry. If for any reason you are not completely satisfied with your Clé de Peau Beauté Online purchase, you may return it within 30 days of receipt and we will be happy to provide a full merchandise refund in the original form of payment. We also have products that address dark circles, such as our award winning/best selling La Crème: An exquisite high-performance multi-benefit cream that works in every layer of the skin for the ultimate age-defiance and correction. Helps visibly firm and tighten skin while also visibly brightening and addressing the appearance of wrinkles, texture, and pores for a youthful and radiant look. Located here: https://www.cledepeaubeaute.com/la-crème/9990000000134.html?cgid=skincare-concerns-puffiness-dark-circles If you have any further questions feel free to contact us at concierge@cledepeaubeaute.com!
发表日期:2019-10-01
I have fair skin what color would you recommend?
As we can not be completely sure without seeing you - we suggest using the product photos to compare your skin tone, as they are accurate representations. And just know that you may exchange for the proper shade for free if need be. We'll help you through that process - our priority is making sure you get the best one for you. You can also email us at CONCIERGE@CLEDEPEAUBEAUTE.COM with more information (such as the color you may use in a current concealer) and we will personally match it for you. Thank you for your inquiry.
发表日期:2019-09-24
Hi,  Could I know if this corrector has refills can be exchange ? I can't find any refills online .  Thank you so much.
Hi - unfortunately we don't have refills for this product. If you have any further questions feel free to contact us at concierge@cledepeaubeaute.com.
发表日期:2019-09-12
Hello i am looking at the radiant corrector for eyes i have olive skin and was thinking the almond would be good for me...i think the ochre would be to dark? Any thoughts?
Hi - thank you so much for your inquiry. The almond seems as if it would be a good fit for you - though we can't be too sure online in this way. If you'd like to give it a try, we offer free exchanges so you can at least be confident in knowing we'll work with you in finding your perfect shade. You are also welcome to contact us at Concierge@cledepeaubeaute.com for further help with this. Thank you again!
发表日期:2019-05-30
bvseo_sdk, dw_cartridge, 16.1.1, p_sdk_3.2.0
CLOUD, getContent, 13ms
questions, product
评价
Radiant Corrector for Eyes
评分: /
5
评论者
24
.
评分:

5

/

5
评论者
Jomtalbot
来自
Just beautiful
Excellent coverage , makes my under eyes radiant. My holy grail now.
发表日期:2019-11-19
评分:

4

/

5
评论者
Radiant
来自
THE BEST!
This is one of the best concealers I have used. NEVER cakes, looks natural and covers all those pesky flaws we don't like! My only complaint and reason for not giving a fifth star is that I can not tell when this product is about to run out. I wish there was some type of indication line on the side to show when the product was low- especially since it is part of my everyday makeup routine. Other than that - the product is "radiant"!
发表日期:2019-08-31
评分:

5

/

5
评论者
Remi
来自
I look awake!
This beautifully brightens up my eyes without being heavy. It's hydrating, but it doesn't crease on my throughout the day. Must buy if you're a new mom and need to pull yourself together quickly.
发表日期:2019-08-30
评分:

5

/

5
评论者
JCinAZ
来自
Perfect Companion to the Classic Concealer
I bought this fantastic product as soon as it launched. I have used the classic concealer in Ivory for years and bought this as a complement to that. I use it to conceal my under eye area and to erase shadows around my nose. It is easy to apply with the built-in brush and is super long lasting just like the original concealer formula. This version provides a stronger brightening effect and helps to bounce the light off of any dark or shadowed areas. No creasing at all - another perfect product. Love it!
发表日期:2019-07-16
评分:

5

/

5
评论者
Claire D
来自
The perfect under eye product
This product is truly magical. It's lighter than the typical under eye concealer, which means no creasing or caking, but I think it covers dark circles even better than thicker products. It also results in a brightness around the eyes that reflects light and makes me look well rested without having to use a true "highlighter," which I think sometimes looks powdery or even sparkly. It's also super easy to apply and blends so well that I can wear it without having to "layer" it under foundation.
发表日期:2019-05-03
评分:

5

/

5
评论者
Hilliary
来自
Does more than just conceal
I am beyond pleased with this purchase. It not only conceals, but brightens and illuminates my eye area giving it a youthful, dewy glow which is what I strive for in my skincare/makeup routine. I have found no creasing or wearing away through out the day. My eye cream is enough of a barrier to give it a smooth finish with no primer beforehand as well!
发表日期:2019-01-16
评分:

5

/

5
评论者
France
来自
Beautifully invisible!
I just tried Radiant Corrector for Eyes for the first time. I'm very much impressed with the smooth, light quality that makes it disappear into my skin with virtually no blending. And the coverage is just right - invisible but beautiful. No more black circles. It lasts well too, and isn't drying. In fact, I'm not accustomed to wearing foundation, and with this Corrector, I don't need to. I daub it on small imperfections and blend it a little, and I'm done. Thank you, Cle de Peau!
发表日期:2018-10-31
评分:

5

/

5
评论者
SueRads
来自
Incredible coverage with the perfect applicator!
This is the only corrector I will use under my eyes from now on. The application is extremely easy while providing exceptional coverage. Brilliant!
发表日期:2018-10-20
bvseo_sdk, dw_cartridge, 16.1.1, p_sdk_3.2.0
CLOUD, getContent, 10ms
reviews, product