图片
缩放
Huile Éclat Multi Réparatrice
Radiant Multi Repair Oil
产品详情
/radiant-multi-repair-oil/0729238133105.html
每次购物均可获赠免费试用装并享受免基本邮费优惠。
购物满150美元可享免费2日送达服务!
这款精致的多用途面部精油可令肌肤水润迷人,更显饱满紧致,同时减轻黯哑肤色和皱纹,带来年轻弹润的亮丽肌肤。轻盈、不粘腻的独特质感,能够被肌肤轻易吸收,触感愉悦顺滑。牡丹和珍稀兰花等多种名贵植物散发出沁人芳香,愉悦感官。可用于面部、身体和头发。
主要功效
Illuminating Complex EX蕴含珍贵的蚕丝和珍珠成分,有助于为肌肤保湿并重塑肌理,同时减少环境压力对肌肤造成的伤害。
修复精油复合因子含有四种强效精油(大米胚芽油、生物月见草油、玫瑰果油、山茶油),打造年轻紧致的容颜。
独特配方可充分混合,涂抹顺滑、方便,而且不影响其他产品的吸收。
大豆卵磷脂可帮助改善肌肤紧致度,使肌肤更显饱满。
柴胡提取物有助于紧致肌肤表面,同时提升肌肤的弹润度。
维生素C和维生素E衍生物可提供双重强力抗氧化功效。
经皮肤科医生测试
如何使用
用于面部:
将少许精油滴于手上,在双手掌心揉搓后涂于整个面部,并按摩3次。如用于面部,则在涂抹平衡乳液之后使用。如使用Brightening Serum Supreme,则之后使用Radiant Multi Repair Oil。
向上按摩额头、眼睛下方以及脸颊(重复3次)。
用于身体:
可随时使用,如沐浴后肌肤未干透之前,或者在感觉肌肤干燥时使用。用于身体护理时,沐浴后涂在湿润的肌肤上,然后再使用身体乳液或乳霜,重点用于手脚等易干燥部位。
用于头发:
可在干发或湿发上使用。从发丝中间部分向发梢涂抹。
用于双手和指甲根部的表皮:
在双手和指甲根部的表皮上滴几滴并抹匀,进行补水和调理。皮肤将倍感柔软光滑。
用于沐浴:
在浴缸中滴几滴,伴着令人舒缓放松的香气享受可媲美豪华Spa的体验。
Illuminating Complex EX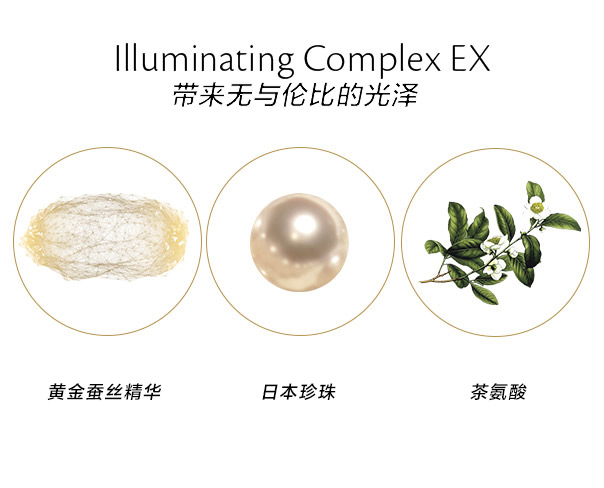 主要成分
黄金蚕丝精华
保持肌肤清透亮泽、丰盈柔滑。
日本珍珠
令肌肤如绸缎般光滑。
茶氨酸
匀净肤色。
黄芩萃取精华
这种传统的草本成分素有美容之名。
产品成分探秘
产品成分探秘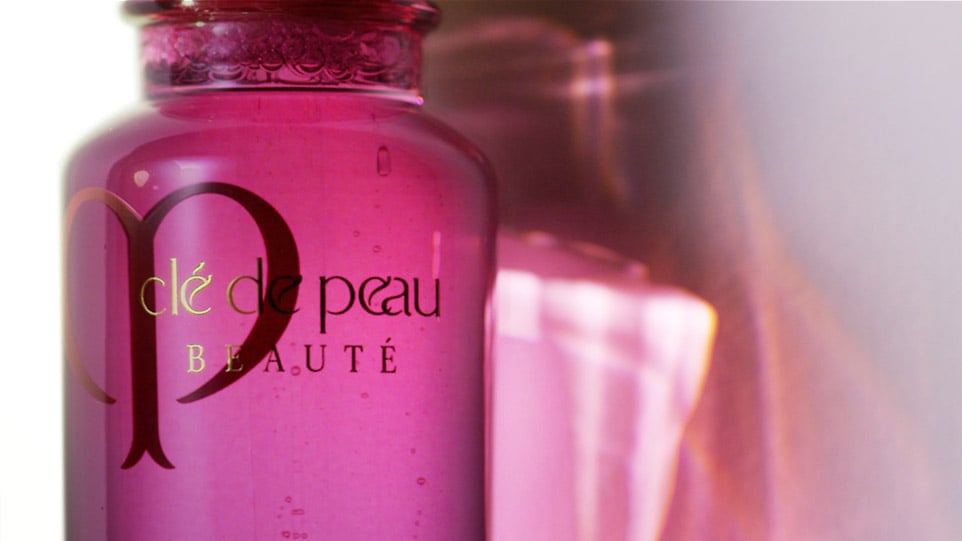 推荐
问题
I need suggestions for a lotion/cream to use with the repair oil for dry and aging skin. Thank you.
Hi LaurelB, Thank you for sharing your inquiry with us. We recommend our Protective Fortifying cream SPF 22 for day time defense and deep hydration. You can shop this product here: http://bit.ly/2tQUB4h. For evening we also recommend our Intensive Fortifying cream for over-night repair & hydration. You can shop this product here: http://bit.ly/2tQUB4h. Should you have further questions, we welcome you to contact our online beauty specialist, Vanessa at Concierge@cledepeaubeaute.com. Thank you, Clé de Peau Beauté.
发表日期:2018-11-14
Hi I would like to know correct way to use this oil  So 1 clean skin , 2 le serum ,3 balancing lotion ,4  brightening serum first if you use ,5 is the oil before or after emulsion ? 6 and you can use la creme as last step on top of the oil ?
Hi Samantha, Thank you for sharing your inquiry with us. We recommend applying our Radiant Multi-Repair Oil on your skin after applying any serum of your choice. La creme is to be applied as your final step in your evening skincare regimen. Thank you, Clé de Peau Beauté
发表日期:2018-10-19
suitable for teenagers?
Hi Zxxxx, Thank you for your inquiry. We recommend monitored used of the Radiant Repair Oil as this product is intended for developing and mature skin types. Thank you, Clé de Peau Beauté.
发表日期:2018-10-02
I love this oil except it drew my lips up (I did not put it on my lips however it must migrate into them after massaging in skin) and make them feel really red and chapped.  Any suggestions on how to keep it from migrating into lips?
Hi there, the reason why it may have dried could be because your lips were already dehydrated, and then the oil sealed the skin on your lips, blocking further moisture. It's the same reason why it's recommended to apply oils and body moisturizers after coming out of the shower to seal the hydration in place. My experience with the oil on the lips is if I put a serum or water, then apply the oil on lips it helps sooth chapped lips in the winter time. hope it helps!
发表日期:2018-08-20
When and how should I use this oil ? Alter Sérum? Before? 
Hi Tete, thank you for sharing your interest in our radiant multi-repair oil. We recommend applying this oil after le sérum. Keep in mind that this product can also be applied on multiple parts of your body including hair, neck arms and chest. Simply, wherever you feel additional hydration is required. Thank you, Clé de Peau Beauté.
发表日期:2018-02-16
Is it suitable for oily skin ?
I am oily and I think this oil is superior, try a sample!
发表日期:2017-11-02
I am not sure which step in my skin care routine to add this oil. Should I use it after toner, before serum? Or after serum? Or after cream? Could you share the uses of the oil in different skin care routine steps?
Hi there, thank you for contacting us. The radiant multi repair oil can be used in addition to your personal skincare and make up regimen. We recommend applying 1-2 drops on your face after the softening/clarifying lotion, serum or after emulsion. You can also blend this product with your foundation for extended moisture and radiance. Should you have any additional questions, please contact our beauty concierge at Concierge@cledepeaubeaute.com. Thank you, Clé de Peau Beauté.
发表日期:2017-04-13
Can it be used while breastfeeding?
Good Afternoon, Thank you for contacting us. There is nothing we take more seriously than the safety and well-being of our customers. Clé de Peau Beauté is committed to using top quality ingredients with the highest level of purity, and all of our formulations undergo rigorous quality, health, and safety testing. If you have any personal concerns about the use of specific products during breastfeeding, we suggest consulting with your physician. Please let us know if we can be of further assistance. Thank you, Clé de Peau Beauté.
发表日期:2018-11-19
bvseo_sdk, dw_cartridge, 16.1.1, p_sdk_3.2.0
CLOUD, getContent, 16ms
questions, product
评价
Radiant Multi Repair Oil
评分: /
5
评论者
14
.
评分:

5

/

5
评论者
beautysays
来自
Love the scent. Not sure how to use this oil
Does it replace my moisturizer, or my serum? I find I like to use it sometimes bc of the scent, but I can't say I notice any skincare effect. It's very watery, so keep that in mind when applying. I received a sample. I'm not sure if I will purchase this, but it is a nicer oil than any others I've tried.
发表日期:2019-07-17
评分:

5

/

5
评论者
RosyLipstick
来自
My Favorite Facial Oil!
I have been using this facial oil for a few years now and am absolutely in love. I apply it in the evening and my skin absorbs it immediately. I always wake up with skin that is hydrated and plump, with no congestion at all. It has this beautiful scent that is reminiscent of my childhood. I have yet to use it on my hair or body, but I will use a tiny amount on my cuticles at night and sometimes on my eyebrows to condition them.
发表日期:2019-07-15
评分:

5

/

5
评论者
chi9
来自
Love this Scent!
I received a generous trial size of this with my purchase- and its almost gone. I use a couple of drops of this on my face after I use my serum and my skin just drinks it in. I have mostly dry skin and its amazing how soft and dewy my face feels since I added this into my skin regimen.
发表日期:2019-07-15
评分:

5

/

5
评论者
yumq_qq
来自
Best oil for day and night-time use
My skin used to be very dry and I started using this repair oil with intensive fortifying cream and protective fortifying emulsion since about 3 months ago. I like to mix two to three drops of oil with the cream and apply over my face. My skin condition has improved quite a lot and my skin also looks a lot more smooth when apply makeup. Will keep using it.
发表日期:2019-07-15
评分:

5

/

5
评论者
HappywithCPB
来自
Love this multi repair product !
This is the perfect little addition to the skin care routine. It's great for combination skin and helps keep skin tone smooth and glowing!
发表日期:2019-07-15
评分:

5

/

5
评论者
Lita32
来自
Love this product!
I love to use this oil on my face, it absorbs super easily, it is very lightweight, and does not feel oily at all. I usually mix it with my serum to give my skin more moisture.
发表日期:2019-07-15
评分:

5

/

5
评论者
Margaret
来自
Great multi use product!
After my shower, I use the multi repair oil on my face. Then I wipe off the oil all over my damp hair. It feels and smells fabulous!
发表日期:2018-12-01
评分:

5

/

5
评论者
forest
来自
Must-have in dry and cold days
I have combination skin and really love this facial oil. Might be good for all age groups. Before this I tried other brands from high-end to whole foods brands. This first caught my eye with such adorable packaging, and it smells great! It has super refreshing texture, without any greasy feeling. Upon application, my skin feels deeply moisturized. After a few weeks I feel it can brighten skin tone. Besides putting on as a facial oil, it can also be applied to the neck and hair. Definitely a must-have!
发表日期:2018-10-23
bvseo_sdk, dw_cartridge, 16.1.1, p_sdk_3.2.0
CLOUD, getContent, 12ms
评价,产品